The 10 best cars for dog owners
Here are 10 vehicles we think dogs and dog lovers should own.
Source: https://www.marketwatch.com/story/the-10-best-new-cars-for-dog-owners-2019-09-24
2019 BMW X2
The big hatchback door makes for easy loading and BMW provides a number of pet-friendly accessories, including rear-seat protectors and a variety of sport bags that hang from the front seat headrest. These bags are perfect for storing treats, toys and water bowls. For you, there's the option of AWD, a 302-horsepower M35i trim and more high-tech options than you can shake a stick at.
2019 Buick Regal TourX
As one of the few true wagons on the market, the 2019 Buick Regal TourX makes an excellent dog-friendly transport. It has more cargo room than most compact crossovers, and its wide rear hatch makes it easy to load a large dog crate or just a large dog. The TourX rides and drives like a car, and unlike many small SUVs, its lower ride height makes it easier for older dogs, small dogs and overweight dogs to climb aboard.
2019 Chrysler Pacifica
The Pacifica's size makes it ideal for large families with large dogs, and Chrysler offers a number of pet-friendly accessories, such as a lightweight collapsible pet kennel and a carpeted mat for the cargo area. The Pacifica also features lots of clever storage spots for hiding dog toys and accessories, including underfloor storage provided by the ingenious Stow 'N Go seating (not available on the hybrid model). A low loading floor and sliding side-door windows that roll down are more dog-friendly features, and the tall ceiling and low rear bumper make it easy to use a rear ramp for dogs who can no longer jump up.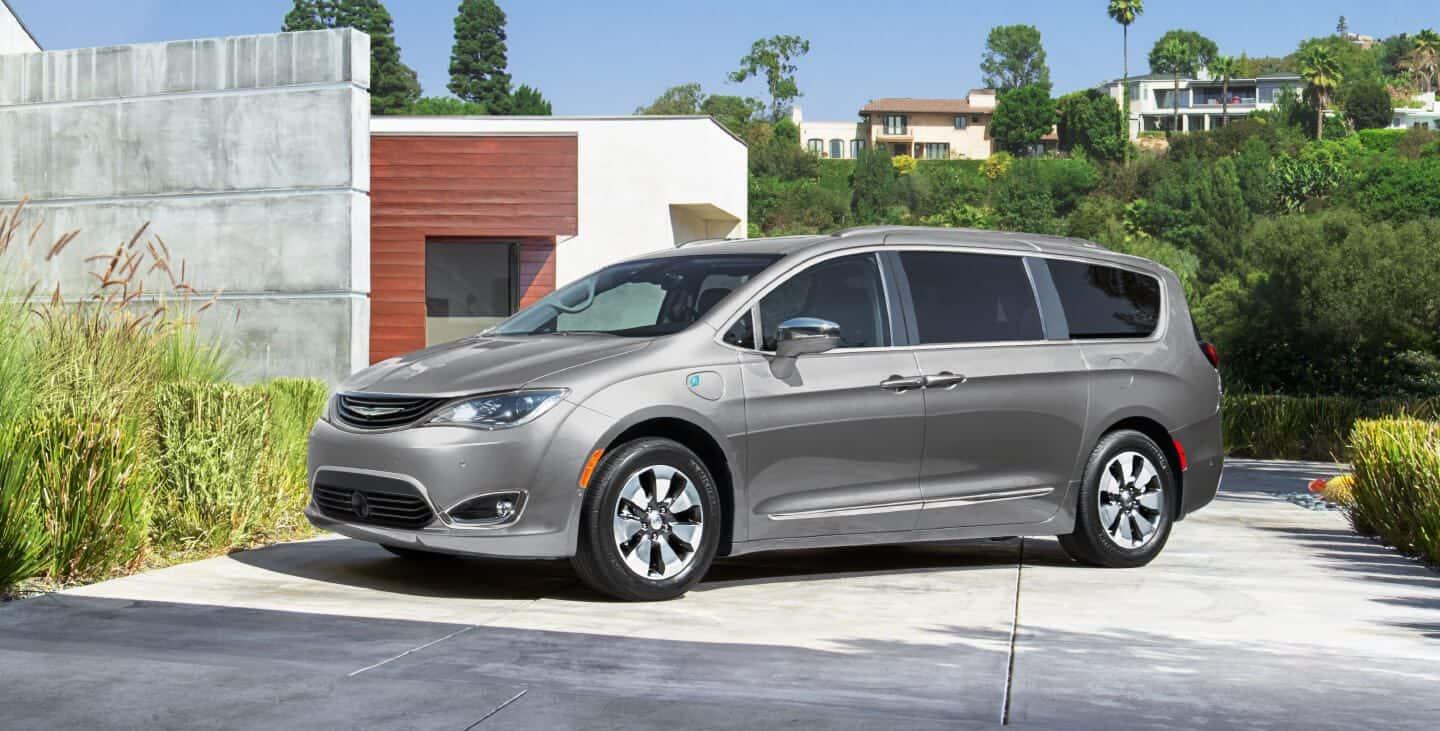 2019 Honda Fit
The Fit has a big hatch and massive cargo space for pet carriers and cargo, and its rear seats fold flat, creating a level floor that's easy to stand on. When you're not traveling with your pet, the Fit's rear Magic Seat features seat cushions that fold up, creating more floor space for large items like mountain bikes and boogie boards.
2019 Jeep Wrangler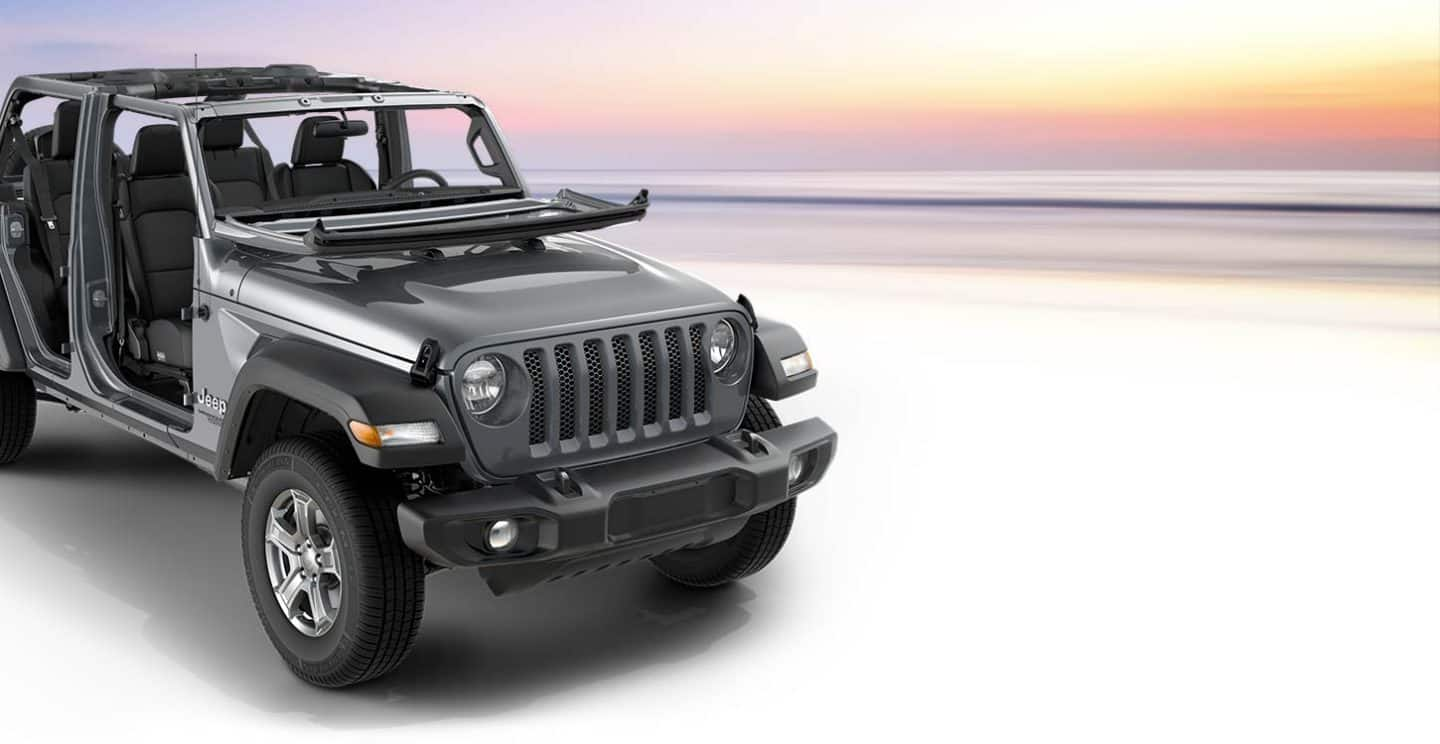 The Wrangler's removable top and doors allow your dog the ultimate "head out the window" experience, but you'll absolutely want to purchase some aftermarket safety harnesses like these Jeep dog safety harnesses on Etsy ETSY, +1.18%   to keep doggy safe and secure. And if your dog has trouble jumping up the distance it takes to gain access to the Wrangler's tall rear cargo area, the Kurgo nonslip pet ramp is the perfect solution. Mopar accessories also offer a very cool lightweight folding dog kennel.
2019 Mitsubishi Outlander PHEV
Like its non-hybrid Outlander counterpart, the PHEV offers a roomy interior with tall side glass that is tinted to help keep you and your dog cool. Unlike its gasoline counterpart, the Outlander PHEV does not come with a third-row seat option (the battery takes up that space). The upside is a massive 30.4 cu ft. of cargo space behind the second-row seat, perfect for storing a dog kennel.
2019 Tesla Model 3
The feature that makes the Model 3 one of the best cars for pet owners is Dog Mode. In Dog Mode, you can leave your pooch in the car and the system will keep the vehicle cool or warm (you can choose the temp) as well as display a message on the large touch screen monitor reading "My Owner Will Be Back Soon. Don't Worry, the A/C is on and it's set at 70 degrees." Now that's dog friendly.
2019 Toyota RAV4
The 2019 RAV4 has been completely remade this year. For the dog, there's tinted glass, rear air vents and an Adventure Grade model with easy to clean synthetic leather seating. The folding rear seat provides plenty of space for dogs and pet supplies.
2019 Volvo V60 Cross Country
There's a cargo compartment load divider permitting a dog kennel to occupy one half and your stuff in the other. There's also a dog harness for back seat travel, a dog gate to go over the compartment divider and a gate to keep passengers and pups separate. The company even offers pet insurance through Liberty Mutual.