Pet owners have 'duty to care' under new amendments to Hong Kong's animal cruelty laws
Owners will have to ensure their dogs and cats are fed, cared for and given adequate medical attention in measures to come into force in 2021
Food and health minister Sophia Chan says law enforcement will be given greater power to intervene in suspected cruelty cases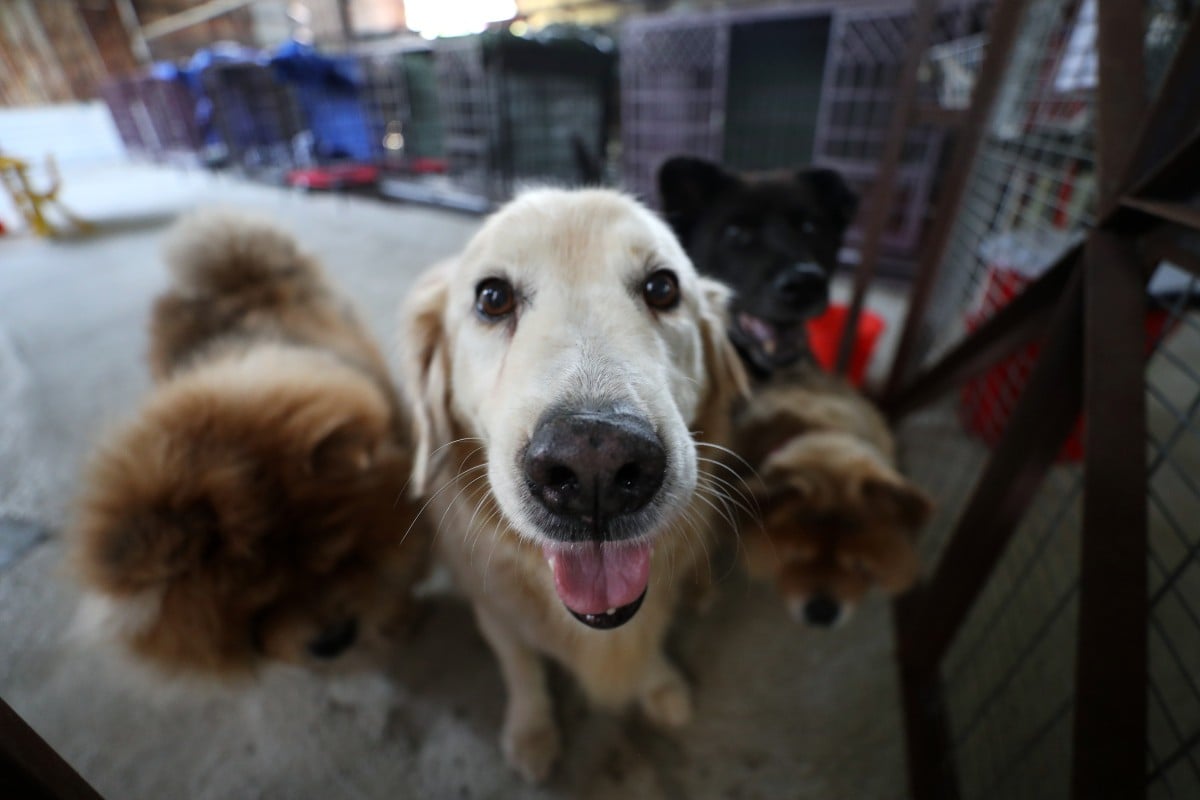 Dogs from the House of Joy and Mercy, a shelter that houses old and sick dogs in Yuen Long. Photo: Winson Wong
Pet owners could be punished for failing to take care of their animals if they do not walk their dogs, take sick pets to the vet, or have them vaccinated, under a plan to tighten Hong Kong's animal protection laws.
They might be prosecuted if they fail to respond to an initial "improvement notice", intended to give them a chance to make amends. The "duty of care" penalty is yet to be decided.
"We want to promote positive animal welfare, not just reduce animal suffering and cruelty," said Sophia Chan Siu-chee, secretary for food and health, on Friday as she launched a three-month public consultation period on the proposed new measures.
The new measures were planned to come into force in 2021.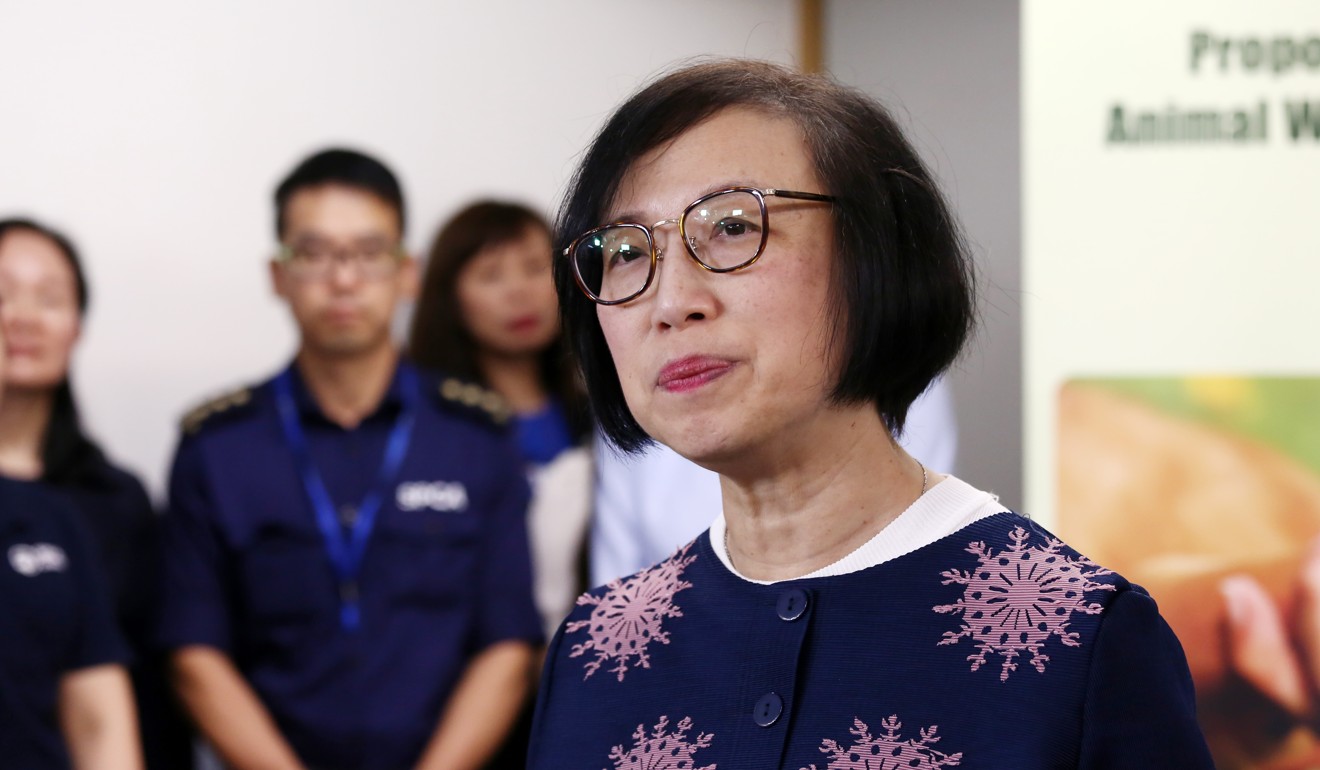 Anthony Leung, chief inspector at the Society for the Prevention of Cruelty to Animals, welcomed the new law, but said the change was long overdue.
"Right now we SPCA inspectors can't act without evidence of animal suffering, that's why the legislation is needed," he said.
Under the proposals, owners or those with responsibility for animals would be required to ensure they are kept in good shape and health, and provided with clean water and a balanced diet. It would also require owners to seek medical help for sick pets, vaccinate them, and meet their "behavioural needs" such as letting them exercise and play regularly.
A public officer would be empowered to issue an "improvement notice" to owners who failed to fulfil the duty of care, specifying the required improvement measures. Failure to comply would lead to further penalties.
In the far-reaching reform package, abandonment of animals would be considered a breach of the duty of care.
"A relevant example overseas is a pet owner who kept his dog on a short leash, he was served an improvement notice to use a longer leash, and he duly complied with the order," said Thomas Sit Hon-chung, assistant director of Agriculture, Fisheries and Conservation Department.
The new requirements would apply not only to individual pet carers, but also business operators dealing with animals, Sit said, giving the examples of chicken vendors and breeding companies.
"If a chicken retailer keeps a large quantity of chickens in a small cage, which would cause mental and physical stress on the part of the chicken, the retailer would be liable under the new law," he said.
The department will develop a code of practice to serve as a handy guide to help owners comply with the new requirements. The code will be tailored towards different animals reflecting their differing needs.
For instance, the owner of a large dog is expected to walk his dog more often than the owner of a small dog or an old dog.
The overhaul also included stiffening the existing punishment for cruelty to animals. The public are to be asked if the current maximum penalty of three years should be raised to a range of four to 10 years.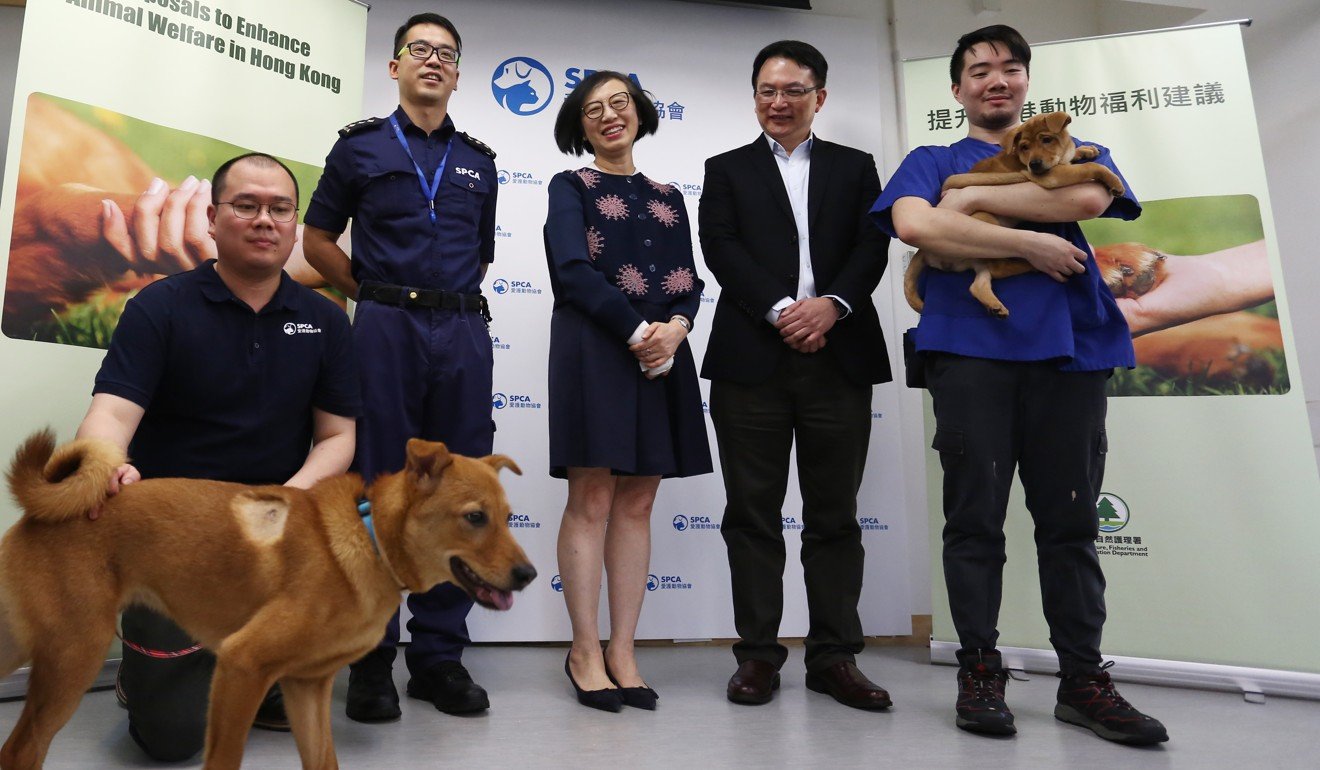 Releasing captive animals into the wild for religious or other purposes will constitute a cruelty offence, if the animals are released into an unsuitable environment.
There were 47 successful convictions for animal cruelty between 2016 and 2018, whilst the heaviest sentence handed down by the court was 16 months.
"In practice, judges in Hong Kong tend to impose only very light sanctions for environmental crimes," said Benoit Mayer, an environmental law professor at Chinese University. "I believe that a low rate of prosecution and lenient sentencing may be part of the problem."
The government has also proposed giving courts the power to disqualify a person convicted of an animal cruelty offence from keeping animals for a specified period of time, or even permanently. Currently, the courts can only deprive offenders of any animals in their care at the time.
Chan said she planned to give more authority to law enforcement agencies by empowering public officers to enter buildings and vehicles to inspect and seize animals if they have reason to believe an animal is "likely to" suffer, as opposed to presently where officers must believe an animal is already suffering.
Ted Holtmark, a volunteer at Hong Kong Dog Rescue who owns six dogs and four cats, welcomed the new move, but was concerned it may lead to people abandoning their pets.
"People think in terms of money," he said. "If people are going to be held accountable for the quality of life of the animals, that may lead to people abandoning their pets."
This article appeared in the South China Morning Post print edition as Penalties for pet owners who fail basic 'duty of care'
Source:
https://www.scmp.com/news/hong-kong/society/article/3007798/hong-kong-pet-owners-have-greater-responsibility-care-their