6 Pet Boarding Services around the US
Almost Home Pet Resort and Spa
Source: https://www.ibpsa.com/ibpsa-member-directory/
Equipped with 19 standard-sized indoor/outdoor suites as well as 2 king size indoor/outdoor suites for your canine family members. Each stay is fully customizable to suit your pets individual needs. Mix & match or add multiple activities to make your pets stay unique and fun. Felines will also sleep like royalty in our fully equipped 12 suite cat hotel.
Dog Rock Resorts
At Dog Rock Resorts, dogs come first. Every decision made when designing custom, state-of-the-art facility was with dog safety, happiness and quality of life in mind. Dog Rock Resorts want your dog to enjoy his or her stay with them and they want to see your smiling faces when you pick up your happy, healthy best friends. Safety is the top priority.
Pawsitive Paws Academy
Pawsitive Paws Academy offers two different run sizes for your dog(s) in a separate boarding room, with a more private area for your feline companions too! Canine guests receive extended exercise time 7 days a week with indoor and outdoor areas. Feline guests will get time to play and lounge in our cat room! 
Bellyrub Klub
Our 16,000+ sq. ft. INDOOR, and 7500 sq. ft. OUTDOOR cage-free Exercise/Play areas offer a well-ventilated space with a ton of windows and overhead doors for the movement fresh air throughout the entire space.
The Bellyrub Klub provides plenty of indoor and outdoor play space for dogs of all sizes and ages and playgroups are available based on individual needs, personality, temperament, play styles, etc. After all that play, quiet spaces with fluffy beds and blankets so your dog can relax and recharge
Bark Avenue Pet Resort
Bark Avenue is able to provide an environment specifically designed for each dog's needs. Every dog has a unique personality, which Bark Avenue recognizes and establishes as a top priority. All dogs receive 24-hour supervision with private rooms in a temperature-controlled environment. Rooms are continuously cleaned throughout the day.  Outdoor yards with canine turf allow a minimum of 5 daily walks. Dogs receive personal attention and care and are monitored on play-dates in spacious outdoor areas. Play companions are hand-selected based on your dog's personality, including human-only interaction if desired.
Happy Camper Doggy Day Camp & SleepOver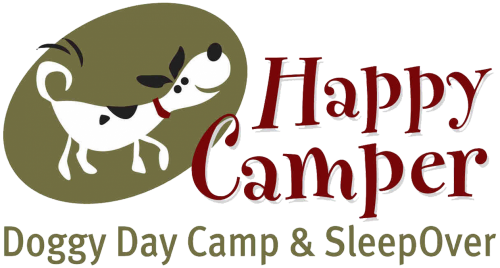 Sleep Overs at Happy Camper are different from what you might be familiar with when leaving your pet at a kennel or veterinarian's office. When your dog stays with Happy Camper, they are assigned their very own Sleep Over Counselor. The counselor will provide wellness checks and closely monitor appetite, behavior and relief habits to make sure your dog is comfortable, safe and happy during their entire stay. We'll send you a complimentary update at your request.