Dog-Friendly Hotels near Ski Resorts
Das Rivus
DAS RIVUS is in the heart of the Salzburg mountains. The apartments and suites are in a prime location between the Leogang grass and stone mountains in the middle of the Kitzbühel Alps are unique retreats with alpine living quality at the highest level and beyond that certain extra service. Pets are welcome for an additional charge of 15€ per day and one per room. Let the property know during the booking process that you'll have a furry friend along. Pets will be given blankets, towels, and a place to sleep.
Source: https://www.travelmyth.com/blog/dog_friendly_hotels_near_ski_resorts
Apartments & Rooms Vila Ana
Vila Ana offers rooms and apartments as well as two larger superior standard apartments in the annex building. In front of Vila Ana you will find a big courtyard with enough parking space. A charming garden is situated just behind the villa and is a perfect spot to relax. For 8€ a night you can keep up to 2 dogs in your room during your stay. More of a cat person? Bring your kitten along, too! Dogs and cats can stay at the property, however, keep in mind that there are no leash-free zones, so guests will have to keep a close eye on their animal friends.
Hotel Europe
Surrounded by mountains in a building dating from 1866, this relaxed resort is a 10-minute walk from the Kirchner Museum, a 14-minute walk from the Davos Congress Center and 14 km from the Parsenn ski area. At Hotel Europe, guests can bring an unlimited number of pets for about 20€ a night. Upon your arrival, your pooch will be treated to a gift basket full of treats. Here, they know how snowy paws can lead to muddy floors, so additional towels will also be offered at check-in. Cats are also welcome.
Copperstone Resort by CLIQUE
Discover the most family-friendly getaway in the Canadian Rockies at The Copperstone Resort Hotel. Located five minutes outside Canmore, Alberta, in the serene hamlet of Dead Man's Flats, all-suite property is just moments from downtown shopping and dining, world-class golf courses and Banff National Park. Your four-legged pal will receive a special package upon arrival! Doggy bag holder/clip and custom made fresh-baked cookie from The Mut Hut Emporium.
Austrian Alpine Apartments
Austrian Alpine Apartments is located on the sunny plateau of Ramsau am Dachstein, 3 km from the town of Schladming.
Ramsau am Dachstein borders the Salzburgerland region of Austria. The area is surrounded by some of the finest scenery, cultures and traditions to be found in Europe for a family holiday
Austrian Alpine Apartments make it very affordable to bring a pet along. For just 5€ a night you and up to two pets can take on the rocky mountains together. With leash-free areas available on the property as well, there's something here for everyone.
Hotel Bristol
Set in a valley surrounded by mountains, this chalet-style hotel is within a 5-minute walk of the ski lifts, 5 km from Allalinhorn Mountain and 10 km from Mattmarksee Lake. Hotel Bristol is the perfect hotel to accommodate your dog or cat during your visit. For 10 Swiss francs a night, you can bring up to 2 pets. While there are no leash-free zones on the property, don't stress if you forget to grab a leash in your last-minute packing spree. Leashes, water and food bowls, and waste bags are provided by the hotel.
Residenz Gruber
Residence Gruber is one of the most well-located ski resort in the world, Sportgastein, which is quickly reachable by the free-of-charge ski bus. Welcome to the heart of Austria, 90 km south of Salzburg. Pets stay absolutely free! No need to warn the hotel beforehand, just show up on the day of your trip and the staff will greet you and your canine companion with a doggy gift basket. With no limit to the number of pets each guest can bring, the Residenz Gruber also offers blankets, towels, special food, bowls, and leashes. With leash-free zones, your pet is free to roam in the snow, and if they get too cold, a "doggy-wellness" station is on-site with services starting at 25€.
Hotel Alle Dolomiti
The Rapacchi-Sartori Family welcomes you to ' Hotel Alle Dolomiti Molveno , a hotel elegant and refined in Trentino Alto Adige , where you can relax and enjoy the magnificent views of the Brenta Dolomites, a UNESCO heritage, a few steps from the banks of Lake Molveno, appointed by Legambiente as "the most beautiful lake in Italy" for 3 consecutive years. This hotel allows pets to join you. For 5€ per night, all guests are welcome to bring up to 2 pets to enjoy the quiet mountainside with.
Vibrant Living Retreat
Vibrant Living Retreat includes a luxury B&B, Wellness Retreat and Day Spa which is located in the beautiful alpine village of Hanmer Springs, New Zealand.
Vibrant Living Retreat is situated on 2 acres of beautiful gardens with open surround mountain views. We are located just a 5 minute drive from Hanmer Springs Thermal Hot Pools or a scenic 15- 20 minute walk.
For absolutely no extra charge guests can bring one dog or cat with them on their retreat. There are leash-free zones for your pet to enjoy, and plenty of surrounding green landscape to take your pup around. This intimate accommodation is perfect for a unique stay for you and your pet.
Johannahof Appartements
Let yourself be enchanted by the feel-good atmosphere in your private apartment in Kaprun. Johannahof Appartements are passionate about making every day in the Alps exactly the way you want it – individually, attentively and with good ideas. For 9€ a night, you can bring up to 2 pets (dogs or cats) along with you. There are leash-free zones around the property and dog leashes can be provided. Don't leave your pet behind on this holiday vacation!
Hôtel La Sivolière
La Sivolière, in its setting of snow and fir trees, close to the heart of Courchevel 1850 is a 5 * hotel with 35 rooms and suites, ski in ski out. This chalet of wood and stones combines Alpine and modern decoration to offer a chic and refined decor.
For 35€ a night, up to two pets are allowed in each room, where your pup will be given special blankets and food for their stay. Just let the hotel know during the booking process and your pooch could enjoy 5-star treatment right alongside you, with free walks and dog sitting services.
Le Village Suisse
The estate counts 10 vintage cottages on a 2-acre lot on Lac La Sapiniere, at the foot of Mount Condor. The rich legacy goes back to the 1940s, when the "City Dwellers" boarded the P'tit Train du Nord to come and ski or enjoy the lakes of the Laurentians. Since then, it has been preserved the old-fashioned feel of the Swiss Village while offering modern comfort. No additional fees if you bring your pooch along for the snowy fun. Up to two pets can join you and the family at this accommodation, no need to warn the property beforehand.
Tourist Farm Kranjc
The exceptional natural environment offers the peace we seldom get, and can be shared with those dearest to us. The wealth of plants and gentle sounds created by a multitude of birds offer an excellent place to spend quality leisure time For 8€ a night you are allowed up to two pets per room, no need to warn the property beforehand. Be sure to pack along a leash as this property has no leash-free zones. However, there is plenty of surrounding landscape for you and your pup to enjoy long walks soaking in the fresh air and stunning views.
Mt Cook Lakeside Retreat
Mt Cook Lakeside Retreat is set in a forest wilderness, nestled between the turquoise blue waters of Lake Pukaki and the majestic Ben Ohau ranges. It is right on the doorstep of Aoraki Mount Cook National Park located in the beautiful and unique Te Wāhipounamu World Heritage Area. This property welcomes up to two pets per booking. Be aware though that an additional fee of 100€ is required to guard against damages, and your pup will need to be kenneled at night. Mt Cook Lakeside Retreat is equipped with kennel service and leash-free zones so your pooch can stretch out their legs after a cozy night tucked away.
Apartmany Tania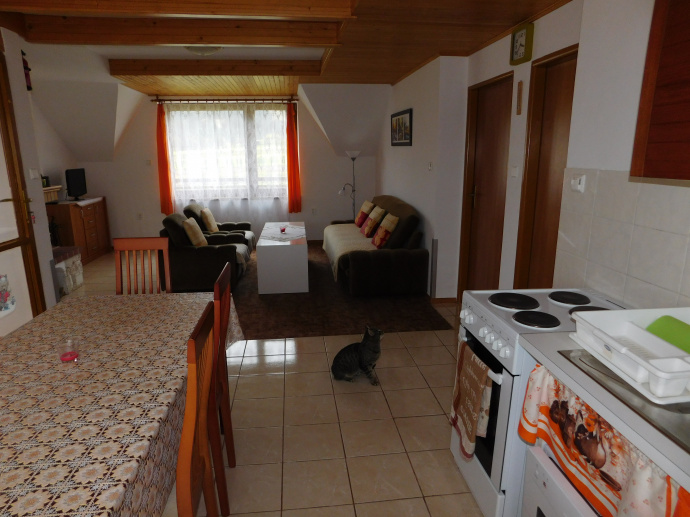 Up to two of your pups can come along and join in the snowy fun for just 3€ per night, with an additional 10€ deposit against damages. Cats are also welcome at this property, and leash-free areas are set up so your pup can roam free while you relax and take in the wintry air. Bringing your pets along to this homey apartment will have you wishing you extended your visit.
Burkes Pass Country Motels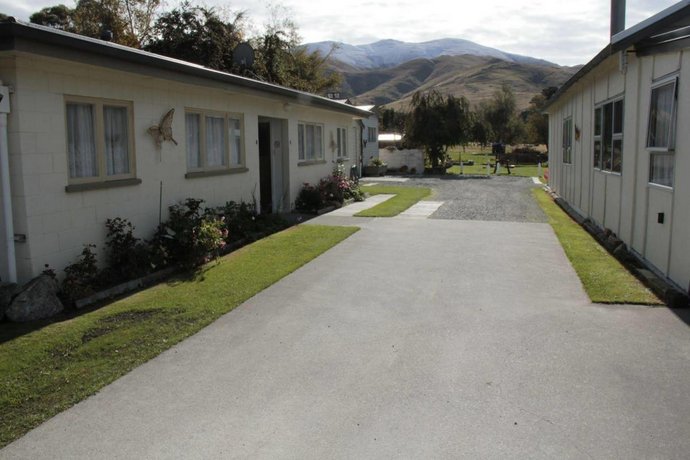 The motels of Burkes Pass, New Zealand, give guests access to this tiny village of just 23 people. For no extra fee, guests are welcome to bring one canine or feline friend with them, just let the hotel know during the booking process. Guests must bring their own dog or cat beds when they visit, but there are leash-free zones for your pup to enjoy near the property. Make sure you bring proof of current vaccinations as well.
Twisp River Suites/ Paws A-While
"Paws Awhile"…a place for pets and their people. (separate from the main hotel) Pack your bags and bring your furry family member with you. *Located across the street from the main hotel, these pet-friendly units feature the same amenities as the main hotel plus some pet-friendl surprises! From heated hallway and bathroom floors to your own private gas fireplace, this is the place for you to relax after playing all day with your pooch. *No river view *No cats or other animals
Princess Boutique
Princess Boutique is situated in the popular Poiana Brasov Ski Resort, 2,650 feet from the slopes. The hotel offers free access to the sauna and the fitness room. Free WiFi is available throughout the hotel. For no additional fee guests can bring up to two dogs per room, as long as they let the hotel know during the booking process. Leash-free zones are available for your pup to roam and even your feline friends are welcome in this comfortable boutique-style lodging.